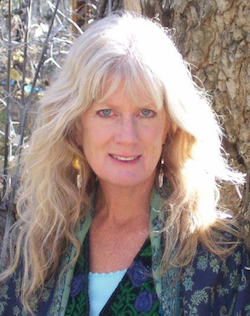 "As a teacher, Christine Warren cannot be equaled. She is an intuitive, spiritual, caring and compassionate human being who brings out the most authentic qualities of each individual in a group. I have taken several of her workshops and find them to be life altering in the most positive ways."
-Dr. Patsy Lynn Barnes, Educator, Writer, Santa Fe, NM
Christine Warren is:
A national program presenter of transformational workshops,
An uplifting, dynamic motivational inspirational speaker,
A skillful facilitator of life-changing personal retreats, and
A transformational counselor and life coach in Santa Fe who helps clients step into their magnificence and fullest life.
Christine has taught over 10,000 workshop participants and executives, helping them to achieve new life vision, access personal breakthroughs, bring conscious communication and increased love to relationships, and navigate change--personal and organizational-- with vision, heart, and courage.
Christine is a founding member and 40 year faculty member of Kripalu Center, one of the world's largest program centers for personal and spiritual growth. At Kripalu, she served for 13 years as fulltime faculty and program designer, PA Center Board member, and director of Programs. Christine's transformational and personal retreats and workshops have also been offered at 1440 Multiversity, Esalen Institute, Omega Institute, The NY Open Center, Atsitsa and Skyros Centres in Greece, at Rowe Conference Center, and in numerous other settings.
Christine's work as a teacher, motivational inspirational speaker, and professional life coach and conscious counselor is grounded in decades of experience. In the corporate field, Christine was director of Kripalu Center's Foxhollow Conscious Leadership Center, leading four-day Conscious Leadership retreats for international corporate leaders. In 1987 she co-founded and directed New Resources for Growth, a corporate training company teaching Vision, Teambuilding, and Strategic Planning to executive teams of over 50 leading corporations.
Christine has led personal retreats for the executive teams of Canadair, Princess Resorts, CBS-TV, ABC-TV, Warner Brothers TV, Barnum and Bailey Circus, Hard Rock Café, Aetna, Young Presidents' Organizations and leading New England advertising groups, as well as top Icelandic corporations.
Christine has been a motivational inspirational speaker for American Humanistic Psychologists' conferences and led graduate level workshops in transformational counseling at Long Island University and at Lesley College, Cambridge. Her Jungian studies include completing the Advanced Studies in Jungian Psychology program at the Santa Fe Jung Institute and studies in Depth Psychology at Pacifica College with leading teachers.
Christine is the author of NAVIGATING CHANGE: CONSCIOUS ENDINGS, VISIONARY BEGINNINGS. She is also an accomplished professional painter.