METAMORPHOSIS:
Transformation Through Transition
"What the caterpillar calls the end of the world, the master calls a butterfly." - Lao Tzu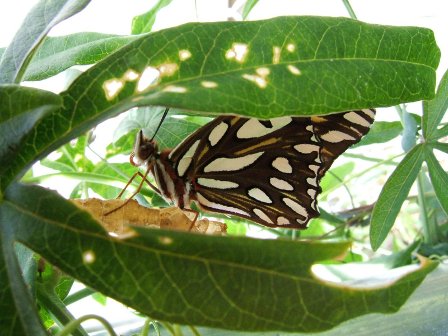 The transformational cycle of a caterpillar into a butterfly is one of nature's great mysteries. When the caterpillar has gathered the food it needs to create a new form, it attaches to a branch and spins a cocoon around itself in which it can retreat from its former life and prepare for the new being to come. Within the cocoon, the caterpillar dissolves, turning into a gelatinous fluid. Within that fluid are what entomologists call "imaginal cells" which in time form a butterfly. The emerging butterfly is literally the reconfiguration of the dissolved cocoon, one made possible by this time of retreat, imagining and rest. The dissolution of one kind of life gives birth to one of the most beautiful life forms on the planet, the butterfly.
Metamorphosis offers a group chrysalis, a breathing space between forms in your life to integrate the past and envision the future. Our weekend provides the teachings, map and travelling instructions to guide you through your own life metamorphoses with insight, spiritual power and visionary new direction. You will discover ways to make your life passages times of wholeness, spirited inner guidance and fresh purpose for all you become and create next.
The metaphor of the butterfly directs our journey. In The Cocoon, we allow outgrown forms in our lives - the people, places or projects that once defined us - to come to full, harmonious closure. Creative writing, artmaking and group experiences help us dive into soul questions about our old lives: Who was I then? How was my former expression of self perfectly aligned to who I used to be? How has this old form of my life deepened and enriched me? What remains to be done for the caterpillar to completely dissolve?
In The Cocoon, we see how both our joys and our dark nights have honed us, initiating an authenticity of being and a wisdom we will carry into our next forms.
In Emergence, we see what new ways of being and expressing our gifts, values and longings are waiting to show up. A creative group journey with music, meditation and journaling helps us hear the voice of our own Higher Self, telling us what's next.
Finally, we are ready to Take Flight. Guided by Christine's Vision Mapping and Manifestation process, we create a vision actualizing our dreams for the new life our metamorphosis has unfolded. In a closing ceremony, we emerge from our workshop chrysalis with greater vision, clarity and skill, ready to spread our wings and fly forward.
May the wings of the butterfly kiss the sun
And find your shoulder to light on,
To bring you luck, happiness and riches
Today, tomorrow and beyond.
-Irish Blessing